Group Table is one of a kind, fine dining platform that provides connoisseurs of good food with unique value propositions at the best of fine dining restaurants in Bangalore. One of the unique feature of Group Table is that you can get huge group discounts at top restaurants in Bangalore. As every one knows, Bangalore is known for its breakfast traditions and they are meant especially for their super soft idlis, crispy dosas or the yummiest chutneys on the vegetarian side. Incase if you are looking for out of the way Chinese food, just check out this high-end Chinese restaurants in Bangalore lists.
Group Table is a one stop shop for people where they offer best restaurant deals, everyday! As most of us got out or party mostly in big groups and it also helps the wallet that their model uses the power of numbers to negotiate a better price. To get the best deal of your choice, you can search and filter restaurants on the basis of location say for eg. check out the list of restaurants in Koramangala. Like wise, you can also select based on the cuisine, table size, date, time etc. The reservations can be made directly at the Group Table site and you need not call the restaurant that you have done otherwise.
Also, another big advantage is that you do not need a printed coupon from Group Table, just a mobile pass code usually works in most restaurants. Another major benefit of Group Table over its distant cousins is that you get a discount on the entire bill and not only on a certain amount (Pay Rs 150 to get Rs 300), as in deals from other sites. Also unlike a daily deal coupon, you can cancel your deal four hours prior to the reservation and get the amount credited back to your account.
You can also instantly book tables from anywhere at any time. Accessible through both mobile and desktop, there is no need to call anymore. Every time you book a table, you will get awarded a certain number of points. Rack up the points and redeem against awesome products at our reward store. We provide free concierge services to help you find the perfect banquet and party halls in Bangalore, suitable for your budget and taste. Enjoy great deals for occasions like wedding receptions, anniversary parties, birthday parties, corporate workshops and lot more.

When North Americans think of Pumpkin the first image to pop to mind is probably its finishing role in Thanksgiving celebrations – Pumpkin Pie. One could be forgiven for thinking it was an unhealthy vegetable given its close associations with sweet desert but this image could not be further from its true character. Pumpkin is in fact a super food – packed high in fibre, potassium, vitamins and carotenoids with a very low calorie count. This hardly fits its symbolic finishing role in the culinary excesses of Thanksgiving!
Pumpkin is a solid source of fibre. The fibre content of a one cup serving of cooked pumpkin provides 5 grams of fibre which is more than you get from most supermarket cereals. Consuming pumpkins cab is healthy habit if one could eat it without adding the sugar and fat found in Thanksgiving pies. Fortunately there are more than a few ways to consume pumpkin that will not only improve your health but satisfy even the most fickle gourmand.
The first step to expanding your culinary and health horizons in regards to the pumpkin is to master one basic preparation – Roasting a pumpkin. This is the building block for a wider variety of recipes including soups, breads and desserts.
Cut the pumpkins in half with a knife that has a strong blade. Using a large metal spoon, scrape the seeds and stringy interior out. Season the insides of the pumpkin half with brown sugar or maple syrup along with a large knob of butter. Alight sprinkling of sea salt will assist in the roasting as well as helping define the flavor.
Roast with the cut side on silicon mats or parchment paper. Roasting at lower temperatures (325F 165C) allows the pumpkin to roast fully with out adding too much caramel colour meaning your pumpkin desserts will be more orange than brown . The pumpkin in fully roasted when light pressing reveals a soft interior . Allow to cool completely before scooping the cooked interior away from the skin, This can be done will in advance and frozen until ready to use. Continue according to individual healthy pumpkin recipes.
To learn more about healthy cooking with beautiful fruits and vegetable, visit AppleWasabi Cooking Blog today!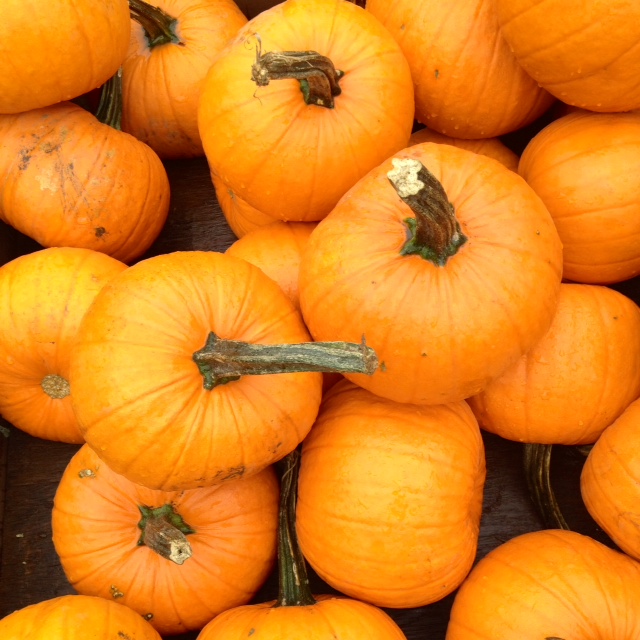 A Nordic diet or Mediterranean diet has been considered best for our bodies. These are made with fresh seasonal produce, cooked from scratch combined with a healthy approach. The Nordic and Scandinavian lifestyle is considered incredibly healthy and it consists of a balanced diet of homemade dishes that use seasonal, local ingredients many of which grown in their own gardens.
Recently, new researchers have found that eating the Nordic way will also help reduce blood pressure and encourage weight loss. Healthy home cooked food brings everyone together after a long day of work to talk, unwind and enjoy them as they sit together, eat and that's why the Nordic diet is so refreshing.
Nordic cuisine is usually made up of fresh berries, fish and game foods that thrive in colder northern climates. The Nordic Diet builds on tradition as the meals are balanced and focused on whole grains and seasonal produce. The kitchen should be the centre-point of your house and mealtimes should be shared with friends and families as much as possible.
Nordic cooking is based on fewer ingredients and on more high-quality ingredients cultivated in cold and dry Nordic climate which significantly influences the flavor of the ingredients. Nordic dishes are generally not more complicated and most people love them because the individual flavors and ingredients can be recognized and enjoyed for what they are. The rich flavors, the freshness and the simplicity of the dishes and healthy dinner recipes made from the best organic ingredients. Over the recent years, new Scandinavian cooking has become extremely popular all over the world.
Karla's Nordic Kitchen give you some inspiration for your own home cooking and full of easy healthy dinner recipes such as low carb spaghetti with mussels, healthy beetroot salad, spaghetti squash recipe, easy lasagna recipe, easy quinoa salad recipe, lentil salad and much more on their blog. All recipes are healthy vegetarian recipes with a Nordic twist.
In this modern world where lifestyle diseases continue to claim many lives and actually more than some other disease, people are increasingly becoming aware what they let into their bodies. Because of this, a lot of people are searching for healthful dinner ideas and tend to shy from the junk diets. The good news is the fact that there are plenty of such for those that consider the Nordic Diets. For decades now, the Nordic diets have gained acceptance in many regions of the world because of their many health benefits and their purity.
For the ardent fans of Nordic cuisines, you'll agree that there have been constant advancements on the diets. It therefore makes it almost impossible to pinpoint a specific dish that is only related to the new Nordic cuisine. On the other hand, there are a few principal essential guidelines regarding the new Nordic cuisines. All the healthy dinner ideas with regards to Nordic cuisines must adhere to the following:
Fewer calories and more vegetables
The Nordic ideas has a new aim at reducing the quantity of proteins and increase the consumption of proteins obtained from meat. This is really because meat is among the main reasons people get eating disorders. If you want to avoid meat, you should try out the healthy dinner recipes from the Nordic countries.

Eating more foods from seas and the lakes
A number of the most healthful dinner thoughts revolve around foods from the oceans and the lakes. There are not any questions regarding sea foods' nutritional value and it's obvious in their effectiveness in the treatment of heart disorders.
Obtaining more food from the wild countryside
Foods from the countryside typically have better health potential than those, which are grown around the urban areas. They have high contents of components including vitamins, antioxidants etc. Due to these, lots of Nordic healthful dinner notions demand the use of such foods.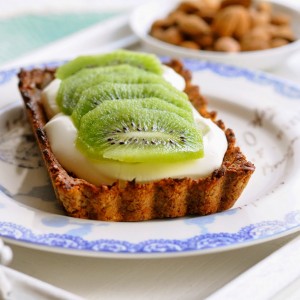 "Panchopigna" will guide you through this culinary trip in Italy, discover the latest recipes that only insiders know in a surprising way. Pancho is an award winning photographer and a professional chef, based in Italy, Lake Como offering a complete new vision of learning how to cook with his artistic video recipe enjoy it. Click here for more information…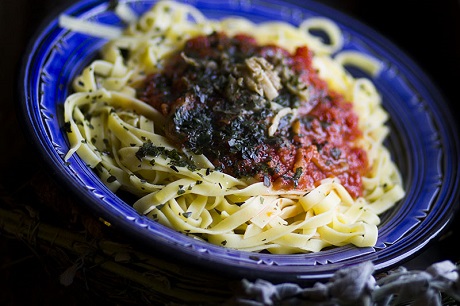 Ingredients

Method of Preparation
Put fish in single layer in shallow baking dish. Mix the remaining ingredients and drop them over fish. Keep aside for about 30 minutes. Turn once. Remove fish. Keep the remaining sauce for basting. Place fish on pam sprayed broiler pan. Broil them for about 4 minutes by brushing with sauce. Broil both sides by turning carefully and brush with sauce. Cook until fish flakes are tender. Garnish with lime wedges or pineapple if desired. Tasty aloha seafood dish is ready to serve.
Ingredients
Method of Preparation
Mix butter, brown sugar twin, vanilla and egg together until it is creamy consistency. Take a bowl and sieve all dry ingredients together. Mix milk, dry ingredients and chocolate chips to creamed mixture. Drop the mixture into cookie sheet. Bake at 325 to 350 degrees for about 7 to 10 minutes or until it is lightly brown. Crispy chocolate chip cookies are ready to taste.
Ingredients
Method of Preparation
Sieve all dry ingredients together and keep aside. Take a separate bowl, mix all the wet ingredients and mashed bananas. Mix wet and dry ingredients together. Mix well. Fold in nuts and raisins. Drop them in a greased and floured loaf pan unless using a non-stick pan. Bake at 350-375 degrees for about 30 to 45 minutes or till it is done. Tasty and healthy banana bread is ready to serve.
Ingredients
Method of Preparation
Put the clean, still frozen berries in the boiling water. Allow the berries to boil and pop open(8 to 15 minutes). Do not stir. Soften the unflavored gelatine in the cup cold water, then add both gelatins to the hot cranberries. Stir well until it is dissolved. Add the pineapple juice, the applesauce and sweetener. Do not prepare this in a gelatine mold. Stir well. Drop into a 10 cup mold and cool them till it is set. Tasty saucy cranapple salad is ready to serve. 1 serving=1 fruit exchange (approximately 60 calories).
Ingredients
Method of Preparation
Cook cauliflower in water. Put in blender, using the water which is cooked in. Add also the mushrooms into the blender. After that, add onion flakes, garlic powder, salt and pepper. Blend all the ingredients until it is smooth. Health creamed sauce is ready to taste.