If you're looking for a authentic New York-style bagel recipe, then this is the one for you. This recipe yields perfect results every time, and it's so easy to follow. Trust me, your friends and family will be impressed when you serve them homemade New York-style bagels made from this recipe. Enjoy!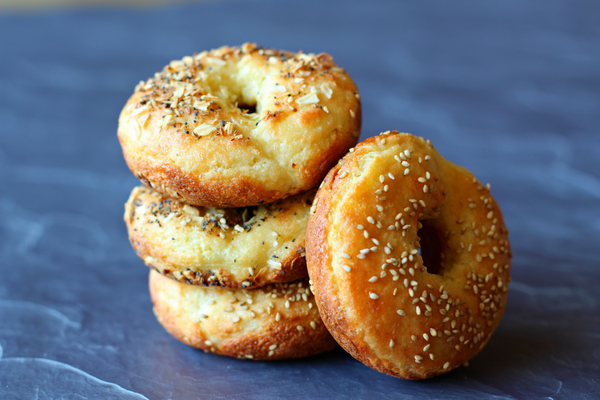 Ingredients:
1 1/2 cups all-purpose flour
1/2 cup whole wheat flour
1 teaspoon salt
1 tablespoon sugar
1 packet instant dry yeast
1 cup lukewarm water
Vegetable oil, for greasing the bowl
Instructions:
1. In a large bowl, whisk together the all-purpose flour, whole wheat flour, salt, sugar, and instant dry yeast. Slowly add in the lukewarm water and stir until the dough comes together.
2. Grease a large bowl with vegetable oil and place the dough inside. Cover the bowl with a damp towel and let the dough rise in a warm place for about an hour, or until it has doubled in size.
3. Once the dough has doubled in size, divide it into 12 equal pieces.
4. Take each piece and then roll it to ball shape and then make it flat slightly.
5. Bake at 400 degrees F for 15 minutes or until golden brown.