It can be hard to come up with ideas for kids birthday parties – especially if you're trying to do it all yourself at home! But don't worry, we've got you covered. In this article, we'll share some of our favorite food ideas for kids birthday parties that are sure to be a hit with both kids and adults alike.
Birthday Party Recipes
When it comes to kids birthday parties, there are endless possibilities for food. However, most of the time simple recipe foods are the best. Here are some easy and fun ideas for kid-friendly birthday party foods that will please even the pickiest of eaters. One of the most important things to consider when planning birthday party food is what your child and their guests will like. Make sure to include a variety of foods so that there's something for everyone.
Food is always a key part of the celebration. If you're looking to host a birthday party at home, here are some great food ideas to include on the menu.
1. Pizza: You can never go wrong with pizza. An always a hit with kids and can be easily customized to fit any dietary restrictions. Order a few large pies from your favorite pizzeria or make your own using store-bought dough.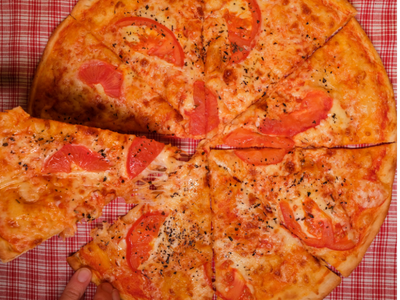 2. Chicken fingers: Kids love chicken fingers and they're easy to make ahead of time. Simply bread and fry chicken breast strips ahead of time and serve them with your favorite dipping sauce.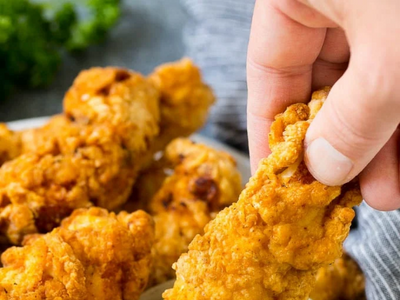 3. Veggie platter: For a healthy option, put out a veggie platter with dip. This is a great way to get kids to eat their veggies without even realizing it!
4. Fruit salad: A fruit salad is a refreshing and healthy option for a birthday party. You can use whatever fruits are in season or your child's favorites.
5. Cupcakes: What birthday party would be complete without cake? Yes! same goes for… no birthday party is complete without cupcakes! Make them from scratch or buy them pre-made, either way they'll be a hit with the kids.
6. Ice creams: Another classic birthday party treat that's sure to please everyone. Choose a few different flavors so there's something for everyone.
7. Drinks: Make sure to have plenty of drinks like juices, lemonades, smoothies… etc. available for the kids.
Themed Foods
One great way to make your child's birthday party at home extra special is to theme the food around a certain topic, say for example choosing a movie or TV show that your child loves and finding recipes that fit with it. For example, if your child is obsessed with the show "PAW Patrol", you could make doggy-shaped sandwiches or cupcakes with paw prints on them. If you want to get really creative, you could even make a PAW Patrol-themed cake!
Another great option for themed birthday party foods is to choose a theme that ties in with the season. For example, in the summer you could do an "Under the Sea" theme and serve seafood dishes or have a beach-themed party with picnic foods. In the fall, an "Autumn Harvest" theme would be perfect for serving up seasonal fruits and vegetables. And in the winter, a "Snowy Day" theme would be ideal for serving up cozy comfort foods like soup or chili. No matter what theme you choose, just make sure to have plenty of options for your little guests to enjoy!
Foods to Avoid
When it comes to kids birthday parties, there are some foods that you should avoid serving. These include:
Foods that are high in sugar: Cake, candy, ice cream, and other sweet treats are a big no-no. Not only will they cause a sugar high, but they'll also lead to a crash later on.
Processed foods: Chips, crackers, and other processed snacks are full of empty calories and unhealthy ingredients. Stick to whole foods instead.
Allergens: Be sure to check with the parents of your guests to find out if anyone has any food allergies. You don't want anyone getting sick at the party!
Junk food: We all know that junk food is bad for us, but it's especially bad for kids. Avoid serving greasy burgers or fries, sugary sodas, or anything else that's not nutritious.
There are endless possibilities when it comes to food ideas for kids birthday parties at home. With a little creativity and effort, you can easily come up with some great ideas that will please even the pickiest of eaters. We hope that our list has given you some inspiration and that you have found some new favorite party foods for your next event.